JBAA Business Ability Training
This training course is to learn about Japanese Business Manners.
Improve understanding of Japanese business practices, Japanese business manners, and Japanese way of thinking, etc.
Curriculum based on the method of the Japan Business Ability Authorized Association (JBAA).
Lecturer is Japanese who has certified qualification.
HRDF Claimable
Training can be arranged at your office for 2 days or a few hours per week, etc.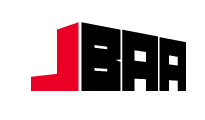 For more detail,
CONTACT US NOW!!!

+603 9281 6013
+603 9283 5733 (Fax)
+6012 3038723 (Ms. Hashimoto)
+6012 2677668 (Mr. Sayed)